From your Control Center click on the Site SEO and Identity icon:

-- Begin by entering your Company name.
-- The next field, Web Address, is automatically populated based on your Domain Name.
-- The Page Title field should be populated with a short description of what your site offers.
-- The Page Description field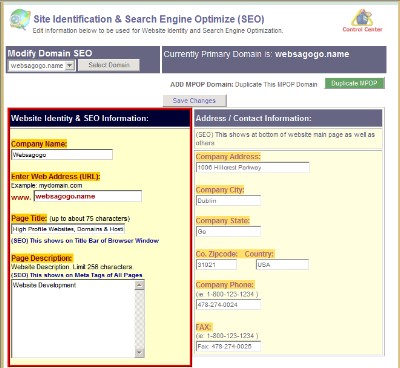 The Website Keywords field: Remember, web search engines such as Google, Yahoo and others work by virtue of language. Specifically,
words.
It is all about the
"words". Words, Words, Words --
Keywords, Key-Phrases.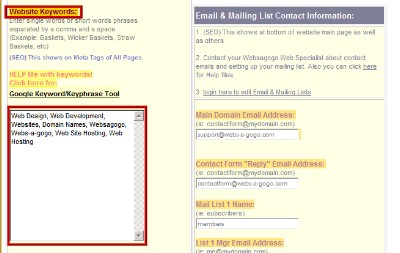 The Website Classification field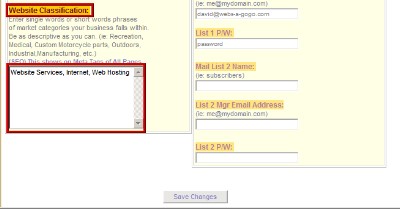 Your company contact information is prevalently displayed
on many of your website features and is indexed by Search Engines.
Fill in all the fields in the Address/Contact Information section.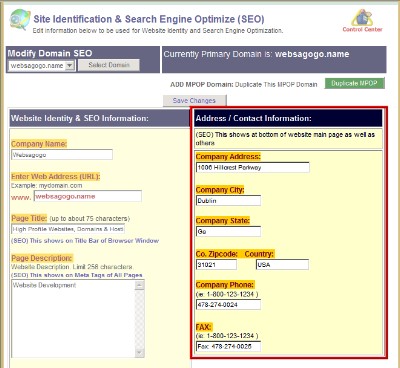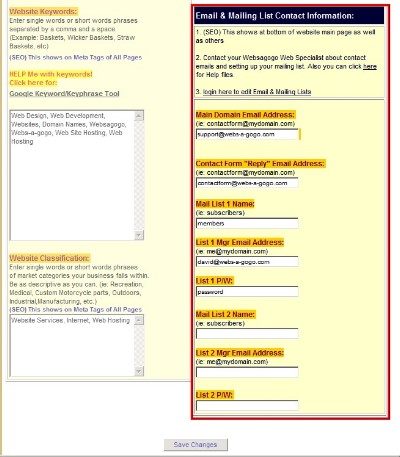 Click the "Save Changes" button and your site identity and SEO parameters are set.